(Me-M-F-F-F-Them)
Census*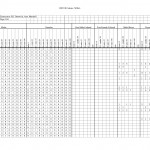 1840 – There are 2 male children under 5, 2 male children between 5 and 10, 1 male child between 10 and 15 years old, and Michael himself as the only male adult from 40-50. On the female side, there is 1 female child between 5 and 10 and 1 female child between 10 and 15. Martha is the only female adult, listed between the ages of 30 and 40.
The known children born before 1840 would have been Joseph Milton (c. 1834), James Milton (c. 1836) and the 2 girls who were from Martha's previous marriage – Mary Ellen Wilkinson (c. 1828) and Robina Wilkinson (c. 1833). One of the boys may have been William and the 4th one is unknown.
The 1840 Census shows Michael Milton owning 5 slaves. One was a male child under 10 years of age. One was a female child in the same age range. 2 were females between 10 and 24 years old. 1 was a female with an age between 24 and 36. Of the 14 people living in the Milton household (including the family), 5 were engaged in agricultural work.
At the time, Michael Milton's neighbors were Jefie Hill and Patrick Sullivan. This Jefie may have been related to Ezra Hill, who was Mike's brother-in-law by marriage. Ezra Hill was married to Martha Elizabeth Clark Milton's sister, Hester Clark.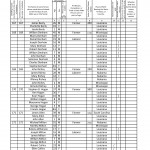 1850 – In the 1850 Census, Michael Milton and his wife, Martha (now 55 and 43, respectively), are living with her daughter, Robina Wilkinson, now age 17. Joseph is 16, James 14, William listed as 7, and George 1. Robina, Joseph, James, and William are noted as having had attended school in the last year. Also in the same household, Mary Ellen Wilkinson had recently married within the last year to Robert Collins. She is 22 and he 23. A 19 year old laborer, Joshua Williamson, is staying with them as well. I have no information to whether he is a relation or just hired. Joseph, due to being 16 and over, is also listed as employed as a laborer on his father's farm. Michael lists his birthplace as Alabama and Martha's as Mississippi. The rest of the household are native to Louisiana.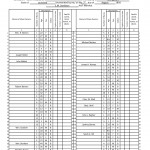 Among his immediate neighbors, Michael is rather well off. He has a real estate value of $2,550. He lives in between James Allen, from South Carolina with $3,350 and George Harrell, originally from North Carolina with $225.
According to the 1850 Slave Census, Michael has 7 slaves. They are listed as a 37 yearold Black female, a 26 year old Black female, a 18 year old Black female, a 16 year old Black male, a 14 year old Black female, a 6 year old Mulatto female, and a 4 year old Black female.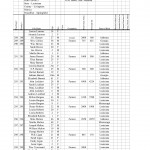 1860 – Mike Milton (66) and Martha (48) now live with a smaller household. According to the census, 3 of their boys, Joseph, William and George live in an adjacent household. Robina and Mary Ellen have moved off. According to family lore, James has died from gangrene after an accidental gunshot wound.
Michael now lives between the Roberts family and the Ligan family, both of which are Louisiana natives. His wealth has increased, with a declared real estate value of $2,850 and personal wealth of $12,955. He still lists his birthplace as Alabama and Martha's as Mississippi.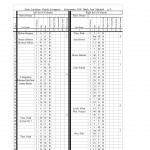 This increase in wealth coincides with the number of slaves, which increased to 11. According to the 1860 Slave Schedule, they are listed as a 47 year old female, a 26 year old female, a 34 year old female, a 22 year old female, a 14 year old female, a 26 year old female, a 26 year old male, a 4 year old female, a 3 year old male, another 3 year old male, and a 1 year old male. He is also listed as having 4 slave cabins on his property. Some of them may have actually been mulattoes, but the enumerator, G.W. Hatch, listed almost all slaves as Black.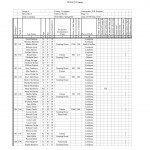 1870 – In this Census, Martha is shown living with Robina and her two children. Michael had passed away in 1863. Two doors down her daughter Mary Ellen is now listed as a Pendarvis, having married Mercer Pendarvis. Her closest neighbors are Epsa Pendarvis Hartman and Hiram Sand. According to family lore, Epsa Pendarvis Hartman's husband, Joseph, was shot over a dispute by her brother, Mercer Pendarvis. Epsa's daughter, Mary Jane, would later marry George Milton, the half-brother to Mary Ellen Wilkinson Pendarvis.
This census lists further information about Martha. She is listed now as having been born in South Carolina. Her real estate value is now $1,200 and her personal estate is now $100. This decrease in wealth was no doubt common after the destruction of the Civil War and the liberation of the slaves, in addition to the death of her husband. She lists her occupation as Keeping House. I have not been able to find her listed in a census after this one.
*I transcribed these censuses, so any errors are mine.