For the Chinese New Year's celebration, I decided to leave town like I do every year. I chose Taiwan, which was a poor choice. I had a horrible trip, but not because of the food, people, or the accommodations. It was the weather that did me in. It even started off bad because I missed my flight. DragonAir was extremely kind and bumped me to a later flight (that I almost missed as well).
My first night in Taibei was quite nice. I had a foot massage and treatment that cost me about $30. An old man worked on my feet for about an hour and demanded more money because of their state. He scrapped the dead skin off with a straight razor and some other tools, causing me to lose about 5 lbs. of body weight in the process. I was staying right next to the Shilin Night Market, which had some delicious food.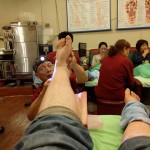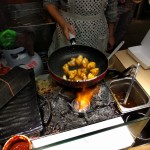 On my 2nd day in the city, I went down to Taiwan National University and then over to Taiwan Normal University. I was scouting out the place because I am considering moving there in 2017. I have heard great things about Taiwan Normal's Chinese language program. While I was down in that part of the city, I went to a bookstore that I know reprints some out-of-print Chinese history books. I bought two for about $25. When I move to Taiwan, they will be seeing a great deal more of me. For lunch, I walked up to Diantaifeng, the most famous restaurant in Taiwan. I waited for 45 minutes, but it was worth the wait. In fact, I went three times (2x in Taibei and once in Gaoxiong). I know there is one in Beijing, but I waited to try the original place in Taibei. Here is some picture: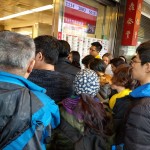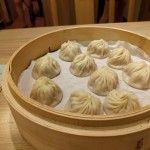 On the 3rd day, I went over to the War Memorial Shrine, which honors the Chinese Nationalist soldiers killed in World War II. From there, I walked over to the National Palace Museum. There was a lot of people there, but they also had some magnificent artifacts from Imperial China. In fact, they have most of the items from the Palace museum in Beijing (the Nationalist carried it with them when they fled to Taiwan).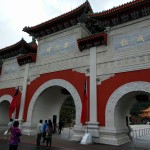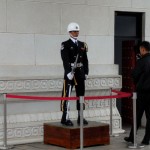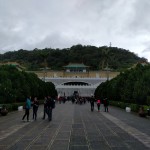 The 2nd and 3rd day turned out to be a killer for me. I got a nasty cold. I spent the rest of the trip (8 days) in bed, taking on cold medicine. I traveled down to Taizhong, but saw none of it. I went to Gaoxiong and was only able to get out of bed for few hours to meet my friend Caroline. She is an awesome person I met in Beijing, when she was studying at Beijing Foreign Languages University. In Gaoxiong, I experienced the earthquake on Feb. 6, 2016. No disrespect to the 117 people who perished, but when I woke and determined that a) I was not going to die and b) the building was not going to fall on me. I rolled over and went back to bed. I was that sick.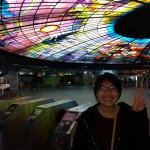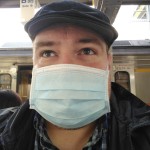 Despite getting sick, I loved Taiwan. I wished that I had gone sooner and that I was healthy enough to experience all of it.
*Update* April 5th – I have been sick for some while. My cold turned into pneumonia. The doctor at the 3rd Hospital Affiliated with Beijing University said no, but what does he know. In addition, the constant coughing caused me to have laryngitis. This is horrible since I am a teacher. Two weeks with no work. Blah.